A Rundown on Diversity Council
2020 was full of change for the United States, especially with the voices of our young people. It's so important to feel seen and heard and sometimes it feels impossible to do that. AHS is full of clubs and organizations that can help you connect with people who have similar things to say or want to be heard. From LGBTQ+, to sign language and Diversity council, there are so many places where students can go to express themselves.
Senior Teagan Sutherland described the Diversity Council as "a group of students and staff with a variety of ethnic, religious, sexual, and socioeconomic backgrounds."
Sutherland said, "Our main focus right now is surrounding visual inclusion at our school." 
Last year, Diversity Council reevaluated our Martin Luther King assembly.They ended up organizing it along with the help of Mr.Ballew to incorporate not only MLK, but to have personal stories from our own students about hardships they've gone through. Senior Ali Amezcua described it as "something newer and more personal to AHS."
Currently, they are working on a photo presentation of students at AHS, as Sutherland said, the main focus right now is visual inclusion. Sutherland said, " A huge aspect of feeling accepted and welcomed into a school is representation, so our goal is to increase the representation of everyone at AHS." Sutherland said they are "planning on putting up canvases at AHS that show all life and culture at our school."
Diversity Council is so important because it gives students a safe place to openly share their feelings, along with teachers and staff as well. Amezcua said, "It's important for me to have a place where we can safely discuss how we feel AHS is doing on inclusivity." If you're interested in Diversity Council, reach out to staff including Mr. Fish, Mr. Ballew, Mr. Costello, or even a student you know is involved in Diversity Council. Be sure to also follow their Instagram page @ahs.diversitycouncil
About the Writer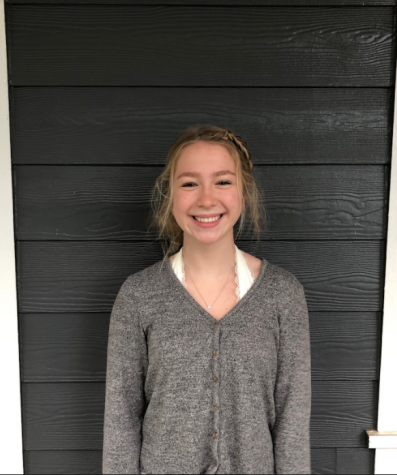 Macie Butchart
Macie Butchart is a junior at Arlington High School. She is on the girls basketball team and enjoys spending time with her friends and family. She plans...