Helping Out at the Food Bank
There are two main ways to access the food bank.  The first way being on site pick up.  The food bank is open for pick up Mondays from 5-6 p.m., Wednesdays from 5:30-7 p.m., and Fridays from 11:30-1p.m.  The Arlington Food Bank is located at 19118 63rd ave. NE.  You must provide a name for the records but no id is required.  
Anyone in need is allowed to go to the food banks.  A family of four making just under $104,000 is eligible for use.  Due to Covid you must stay in your car until your groceries are delivered to you and wear a mask.  There are 19-20 food banks just in Snohomish county. 
The Food Bank does separate packs for the kids in their Meals til Monday program.  Kids packs include oatmeal or cereal breakfasts, macaroni and cheese or ramen lunches, and protein or dairy snacks.  They try to do easy to cook meals so the children can do them on their own without needing adult supervision, although it is always recommended. 
Another way you can help is by picking up food for others who you know are in need. That way other families are able to get food for their families if they are unable to get to a food bank. 
People who are using the food bank can also get at home grocery deliveries.  They can be contacted by email at [email protected] and by phone at 360-435-1631.   At home deliveries are made Wednesdays and Fridays, but they are very limited.  
Donating is an additional way to use the food bank.  The donation area is located at the back of the warehouse and they can always use more stock.  The hours are Monday through Friday from 9 a.m. to 12 p.m. and Monday and Wednesday evenings from 4 to 6 p.m.  The after hours donation bin is currently closed, so you will have to go during the scheduled times.  
Volunteering is another opportunity you have to help the food bank. They had 162 helpers before COVID-19, but it slimmed down as the virus became more prevalent. The food bank loves to have new people who are willing to assist them, but you can not have a criminal record.
About the Contributor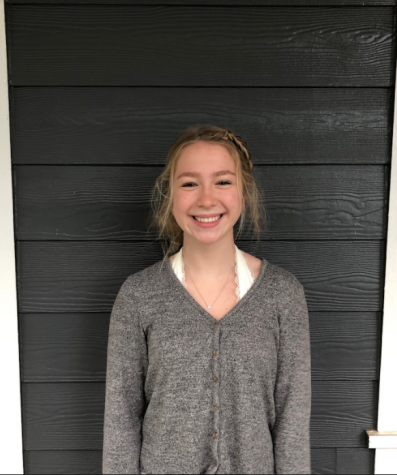 Macie Butchart
Macie Butchart is a junior at Arlington High School. She is on the girls basketball team and enjoys spending time with her friends and family. She plans...