The Spirit of the Food Bank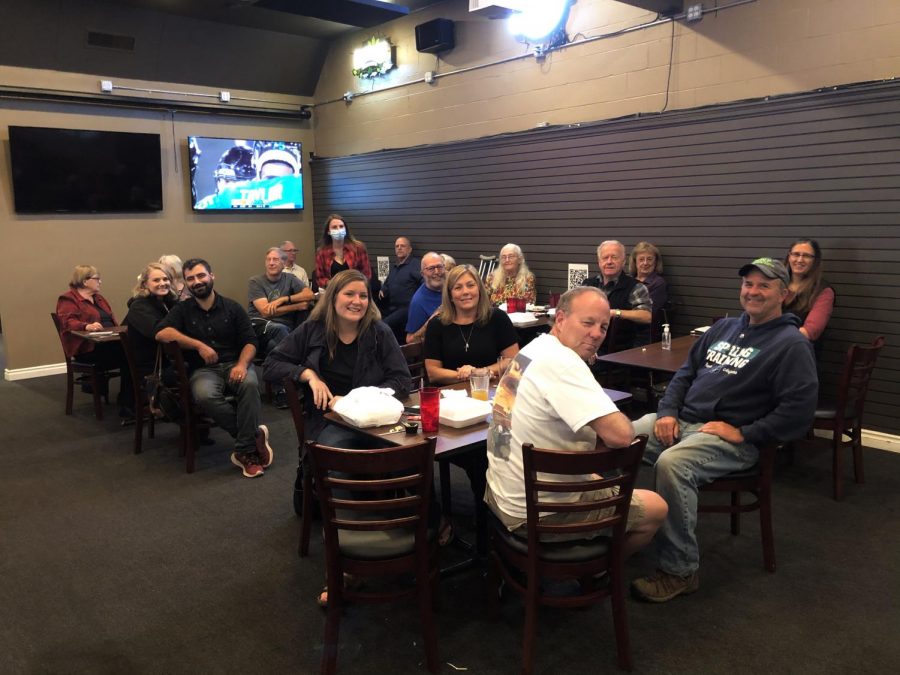 The Arlington Food Bank is home to many dedicated and hardworking volunteers and workers. This past evening I was given the opportunity to go to a dinner put on by the Director of the Food Bank, Carla Gastineau, to thank and honor all of the people who make the operation move as smoothly as it does. 
As soon as I walked in, the environment was warm, welcoming, and full of life. I was immediately greeted by Carla and introduced to the crew. There was nothing but smiles and laughter everywhere I looked. 
One man in particular seemed to carry such an energetic and playful demeanor that lit up the room and put smiles on the faces of everyone he talked to. Immediately he walked up to me and introduced himself. Tom Davidson, an 81 year old father of two, grandfather of four, and great-grandfather of one, has nothing but positivity and happiness to share with the world. The first thing out of Tom's mouth was a joke and they kept coming after that.
After a little chatting, Carla stood up in front of the tables to say a few words. She first and foremost thanked everyone for not only attending but for all of their hard work at the food bank. Carla then revealed some shocking and amazing statistics to the group. From July 1, 2019 to June 30, 2020, the food bank had served 6956 households (1609 more than the previous year), 21,232 individuals (5,795 more than the year before), and 681,585 pounds of food (283,159 pounds more than the year prior). Following those incredible stats she proceeded to thank a few of the workers in particular for all of their work in making those numbers possible. She handed to each that she had thanked a small coin. Carla described that, a few years prior, Tom had gifted her one when she had first started at the food bank, telling her that it was a means of "paying it forward."
Tom began volunteering at the Arlington Food Bank four years ago. He told me that he first started after his neighbor suggested it as a way of keeping busy after retirement. So one day he headed down, signed up, and ever since he's been spending around three days a week helping out.
And that's where he met Carla. He told me that she has been able to make the food bank explode with life and that ever since she's joined she's made many amazing changes. Recently Tom has been on a sort of "corona break" but he's planning on making his return to continuing to give back to the community and those in need.
"Life is good," Tom said after thinking about all of the times he's had at the food bank. He has truly enjoyed his time not only being able to help those in need, but also being able to spend time with others that are there for the same purpose. And I believe that truly embodies the spirit of the food bank. The Arlington Food Bank is more than just a place to hand out food. The people really are what keeps this amazing place running and in great condition.
If you are interested in more information about volunteering at the Arlington Food Bank, visit https://www.arlingtonfoodbank.org/get-involved or call 360-435-1631
About the Contributor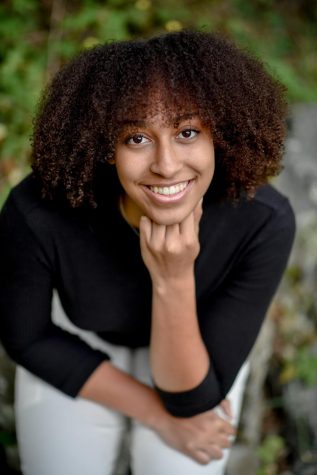 Teagan Sutherland, Editorial Board
Teagan Sutherland is a senior at Arlington High School. At the school she is involved in multiple activities including volleyball, senior class office,...