Best Books: Recommended by Students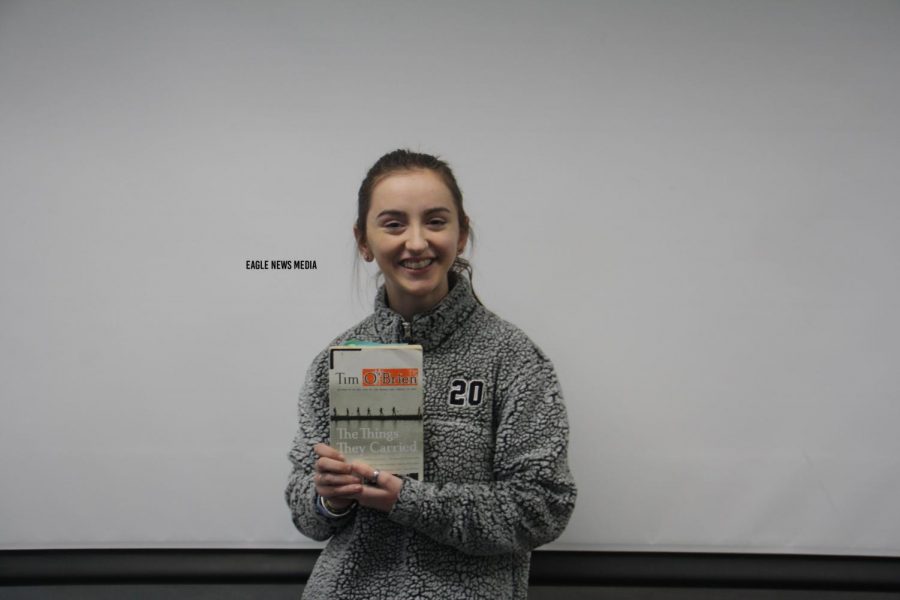 Reading can be really enjoyable, relaxing, and a lot of fun… or it can be completely dreadful if you're reading a book you don't enjoy. Arlington students are recommending some of their favorite books for you to read: whether it be for you to just pick up and enjoy, or if your teacher is making you choose a book for an upcoming project, here are ten books for you to check out!
Fish in a Tree by Lynda Mullaly Hunt:

Kaitlyn Swanson (9) highly recommends the book to "anyone who is inspired to be a teacher." The novel is realistic fiction,  and follows three students through school and their experiences with challenges and conflicts. "I like this book so much because it's so inspiring and it made me realize that not everyone learns at the same speed and level" Swanson said.

Animal Farm by George Orwell:

Animal Farm is an ironic re-enactment of the Russian Revolution told through animals who are trying to take over their farm from their owner. Jake Hurst (12), highly recommends this book "to everyone." In fact, he wishes the school had us read it in our English classes. "I like it because as ridiculous as the things the animals do are, they all happened in real life" Hurst said. If you're up for reading a

classic,

it's about time you gave Animal Farm a try. 

I, Robot by Isaac Asimov: Dawson Ford (10) recommends reading "I, Robot", especially if you "like science fiction and are interested in robotics and technicalities behind it" Ford said. The book is set in the far future where robots are becoming more and more advanced and complex. The book follows a "Robopsychologist" and mechanics who have to keep the robots safe, and help the robots to save mankind. "I like this book so much because although it is a work of science-fiction, the solutions to the problems make sense and I found the predicaments very fascinating" Ford said.
The Hunger Games by Suzanne Collins

: If you haven't gotten around yet to reading this hit book, the time has come. It's a dystopian fiction novel that follows heroine Katniss Everdeen through her journey of being picked to participate in The Hunger Games, which force kids to kill each other. It has a good mix of drama and action-adventure, and all types of people enjoy it, boys or girls. If you like it, there are two more books in the series for you to tackle, as well as movies. Give this series a try if you are wanting to find some books to keep you occupied for a while. "I like this book because it is about action and I like action books" Cadynce Knudson (9) said.

This is What Happy Looks Like by Jennifer E. Smith

: The book follows a movie star filming in a small town where he meets a girl and falls in love. It's a total teenage love story but sometimes everyone needs a good, light, and maybe a little cheesy, read. "It's the cutest title and cover which makes it so much better" Paige Nelson (12), who recommended the book, said. Freshman and sophomore girls especially will really love this book because it's just so cute. 

Divergent by Veronica Roth

: Savanna Buse (9), recommends the Divergent series to AHS students. The book follows a young girl, Tris, as she turns seventeen and is forced to pick which faction she wants to live in for the rest of her life. She lives in a society where people are supposed to be with those who share their dominant personality trait, and on your seventeenth birthday children must pick their faction based on this principal. The book involves a lot of action and is really interesting. "I love how each time she overcame her challenges it changed her for the better and really made her relatable" Buse said. It's similar to

The Hunger Games,

so if you enjoyed that book it might be time to give this book a chance. 

Fried Green Tomatoes at the Whistle Stop Cafe by Fannie Flagg:

Fried Green Tomatoes follows two young girls, Idgie and Ruth, who grew up and lived together through the late 1800s and early 1900s. The story is told from the point of view of an old woman, Ninny, in a nursing home who tells the story to a young woman going through a midlife crisis. Heather Broyles (11) recommends this book "to anyone who likes small town adventures and if interested in the south since racism is one of the many themes of the book." It's a heartwarming and funny read that is capable of really broadening your perspectives. It covers some pretty heavy topics in a pretty light way, and teaches you a lot about yourself. Broyles highly recommends you give this book a try.

Where the Crawdads Sing by Delia Owens:

The novel follows a girl who deals with negative stereotypes surrounding her in her small town due to where she came from and how she grew up. When the popular and rich boy in town is found dead on her property, people turn their eyes on her. "I loved this book! It was sort of slow at first, but for some reason I just could not put it down. I think it is because of how strong and raw the emotion is. The main character is somebody you just really feel for and learn to love as you root for her. It is such a deep story" Mea Rushton (12) said. "People who love to read will love it, but it's not the type of book you pick up and read if you're not usually a reader" Rushton added. That being said, it is about to be made into a movie, and you

have

to read the book before you see the movie! Reese Witherspoon is directing it, so it will be a must see. "It's honestly like nothing else I've read" said Rushton. Pick up a copy now so you can finish it before the movie. 

Dante and Aristotle Discover the Secrets of the Universe by Benjamin Alire Saenz:

Adrian Santos (11) loves this book! It follows two polar opposite Hispanic teens who spend a summer trying to discover the secrets of the universe. "The book is honestly amazing because it's a beautiful story about the portrayal of the world from two polar opposite types of people and self discovery of individuals through their friendship" Santos said. If you like realistic fiction focused around teens, especially LBGT-themed books, you should definitely give this one a try!

The Things They Carried by Tim O'Brien: O'Brien's book tells the story of a man drafted during the Vietnam War and his experience there and how it affected him throughout his life. "I personally loved it because I really enjoyed the structure of this book itself and the realness of the character. I felt like although I have never been in the situation, I could understand his emotions through his writing because it was so effective and close to home" said Ivy Ewing (12). The Things They Carried is part of the Junior Year reading list, so everyone will get a chance to read it by then as long as the required reading list doesn't change.