Don't Stress, Just DIY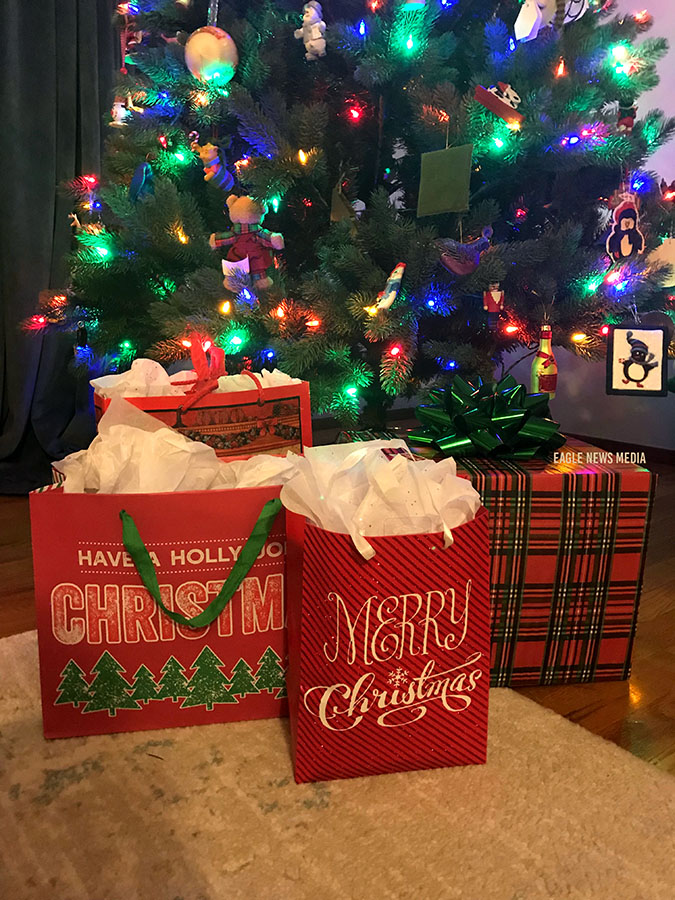 We've all been in that situation where someone gets you a gift and you never thought to get them one. For a half-second, you freak out and possibly search your car to give them a random gift to look like of a less horrible person. Well in these situations I feel a DIY is the best option. Not only is it simple, but it looks like you actually put a lot of thought into your gift. Below is a list of my top five favorite gifts for those who are struggling to think of a gift or just want to try something new. 
Marbling a Phone Case 
What's needed:
Nail polish

Disposable bowl 

Solid colored phone case

Toothpick
How it works:
For this one it's a pretty easy DIY. First, you fill a tub with warm water and then you lightly layer your nail polish colors of choice on top of the water. After layering set your case in the water gently, then remove to let your nail polish design set and dry. 
Tutorial:
Average cost: 
$10
    2. Scrunchies
What's needed: 
Hair ties or elastic 

Fabric of choice 

Thread

Sewing machine (everything can be sewn by hand) 
How it works:
Start by sewing fabric around scrunchie, this can be done in several methods either with an elastic or hair tie. Make sure you put the fabric in the opposite direction of the end result because you will turn it inside out. After turning it inside out, place on end inside of the other and sew to close your scrunchie. 
Tutorial: 
Average cost: $10-20, depends on the fabric 
       3. Candles
What's needed: 
Wick

Candle wax

Fragrance 

Candle container: mason jar, teacup, aluminum can

Pigment: mica 
How it works:
What's really fun about candles is you can get really creative with it. First, you can either by wax or you can melt old candles to use their wax. After melting place a wick at the center of your candle, make sure before purchasing that the wick size is proportional to the size of your container. When your wax is still melted add any pigment or fragrance you want your candle. Then pour the wax into your container and enjoy your homemade candle 
Tutorial: 
Average cost: $25 or less depending on container
      4. Giant Knitted Blanket 
What's needed: 
How it works:
What's nice about the giant blanket is you can knit without having any supplies or the knowledge of how to knit. This idea only requires you to knit with your hands as the tools. Initially the hard part is starting the process but after it becomes pretty repetitive and more just takes a little time
Tutorial: 
Average cost: $25 or less depending on yarn
     5. Bath Bomb 
What's needed: 
Baking soda

Citric Acid 

Corn starch 

Epsom salt

Soap coloring or food coloring 

Plastic mold 

Essential oil 

Castor oil
How it works: 
The most important part of this DIY is the initial mixture. First you start by separating your wet and dry ingredients. For your dry mix the recommended amount of baking soda, epsom salt, corn starch, and citric acid into one bowl. Then add a mixture of castor oil, peppermint oil, soap color, water ,and other essential oils of your choosing. Slowly add the wet and dry mixtures together to avoid starting the bath bomb reaction early. Once the mixture has successfully combined place the powder into your plastic mold and let the bath bomb dry overnight. 
Tutorial: 
Average cost: $20 or less