Parent Conferences
It's that time of year again. Faculty loves them, students dread them. Parent conferences. What exactly are they though? 
"It's an arena style type of conference. Teachers sit at tables in the commons or in their classrooms and parents just go around," Assistant principal Mr. Boatman stated. "We try to limit time to about five minutes, quick and rapid fire."
Conferences are intended to be just a real quick check up on how the student is doing and if they need to consult further for more in-depth issues. They are also supposed to be fast so parents with not a lot of time or who have to take care of little kids don't feel like they are going very far out of there way. 
Honestly, it's not required either. Not only is it especially not required for students to be there, parents don't have to go if they feel it's not needed either. There are pros and cons to this, however. 
"Parents who [the teachers] want most to see probably don't come to conferences as much as [the teachers] wish," Boatman continues. "Parents that do come are the ones that are already involved, know how their kids are doing."
To avoid this problem, they are switching up the process a little bit this year. Teachers are sending in to the office a list of kids that they want at conferences, and the office faculty is going to individually call those parents recommending that they show up. This way, hopefully, parents are more likely to show up and get more of an updated, accurate version of how their student is performing in class. 
So if you got nothing better to do on your half day this Wednesday, come to conferences. As Boatman says, "It's a fun time!"
About the Writer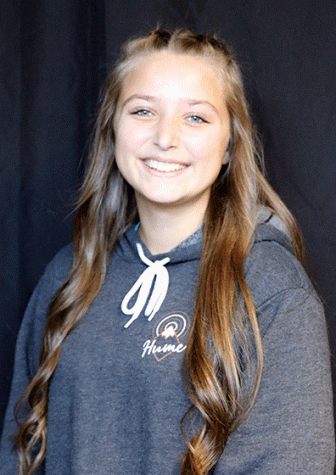 Alexia Price, Yearbook
Alexia Price is a sophomore who plays volleyball for Arlington High School. Off the court, you'll probably see her around taking pictures and interviewing...