Tik Tok: The New Influential App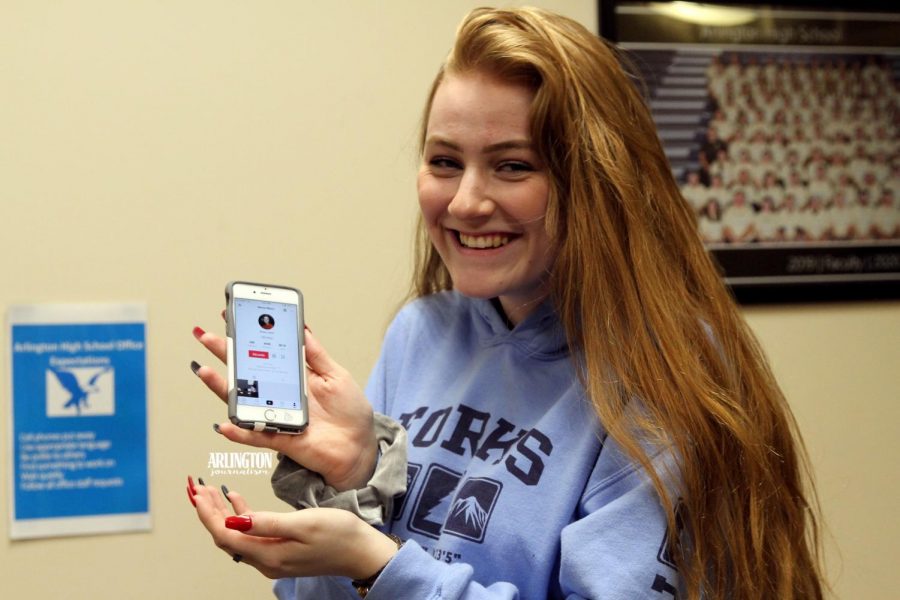 It holds the spot for the number one most downloaded app off the Apple's App Store in 2019, and has acquired 500 million active users in the past year according to Dataportal. It is safe to say that Tik Tok has emerged as the hottest up-and-coming app in 2019, and has particularly captured the attention of generation z.  
In the app, users can watch short, funny videos made by other teenagers that range from silly dances to making fun of high school stereotypes. Tik Tok is very similar to Twitter's Vine which was extremely popular with young adults in 2013. Vine's six second videos quickly became a trend among teenagers and Tik Tok has had a similar effect. Tik Tok even made an appearance during AHS's Homecoming spirit week as a theme where students dresses up like "E- boys" or "VSCO girls".   
Of the 500 million users Arlington High School senior, Nanna Myers, has an impressive following of 4088 followers, and her most popular video reaching 124.9 thousand views as of October 8, 2019. When asked if she thinks her fame will increase during the next upcoming months Myers said, " If I stay dedicated for sure." 
On Tik Tok if a creator has a formidable audience then there is an opportunity to make a profit off their content though brand deals. At the moment Myer's videos do not gain any monetary value, but if she ever reaches that point Myer's hopes to use her little bit of Tik Tok fame to give back to charities. In particular she hopes to help raise money and awareness for Suicide Prevention organizations. 
However Myer's is not the only AHS student with a presence on Tik Tok, sophomore Levi Younger has experienced a bit of fame with a following of 1831 people and 23.6 thousand views on his most popular video as of October 8th, 2019. Younger commented on his usage of the app, saying, "I think every social media is a waste of time but, yes I would say I spend a lot of my time on it."
Tik Tok has taken over in the past year, but it is hard to say for sure how long this trend will last. Will it end up dying out like its now irrelevant cousin Vine? Or will Tik Tok continue to entertain the minds of young adults for years to come?