The Effects of Snow Days
This year, most of us expected to have a generally warm winter season. But on this past Monday, February 4, school was cancelled because there was too much snow and ice for students and staff to safely travel to school. The next day, Tuesday, February 5, school was cancelled again because of the dangers of ice on the roads. Wednesday and Thursday of that week were both late starts, school beginning at 10:00 AM. This past Friday, school was changed to a half day because of the predicted snowfall from 10:00 AM until 2:00 AM. Monday, Tuesday, and Wednesday of this week were also cancelled and Thursday is a two hour late start. So what does this all mean for the end of the school year?
Typically, when we have a snow day, we are supposed to make that day up at the end of the school year. This happens because we are required by the Washington state law to attend school for 180 days in the year. When snow days happen, they take away from that total number of days we have to show up to school.
School was originally scheduled to end on Friday, June 14, but it looks like our last day at this point will be on Friday, June 21. This differs for seniors, who graduate on June 13. If we have more than five snow days, it has been said that seniors may have to come in on a Saturday in June or push back the date of graduation to make up the extra days we lost.
According to Keira Marsh (9), she "like[s] having no school, but [she] hate[s]… knowing that it goes into our summer." She also dislikes the fact that it changes the dates of athletic events going on at school.
Junior Georgia Arnold likes to spend her snow days sledding and sometimes going out to breakfast with her friends. Usually, one or two snow days is enough fun for Arnold, but "not much more than that because making them up is no fun."
According to the weather reports, the snow is supposed to start to fade, so we can only hope that no more school is cancelled. If it does snow again in the near future, we can agree with Arnold, who "much prefer[s] two hour late starts!"
About the Writer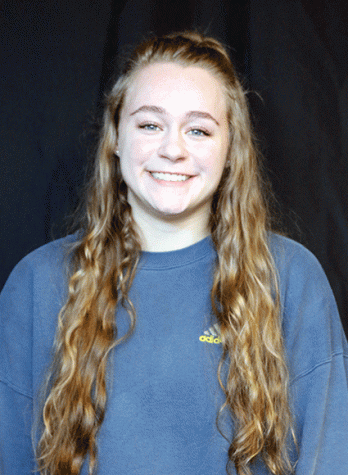 Mollie Janousek, staff reporter & photographer
Mollie Janousek is a junior at Arlington High School. She is a member of National Honor Society and French Club at AHS. Mollie is also a part of the varsity...