All Around the World
Hang on for a minute...we're trying to find some more stories you might like.
Every year at Arlington High School we get a few exchange students here and there from countries like Germany, Spain, South America, etc. This year we have six exchange students in total, Lia from Brazil, Jose from Bolivia, Maria and Massimo(Max) from Italy, Junje (Booker) from China, and Intaree (Dream) from Thailand.
Maria is from Milan the second largest city in Italy with 1.37 million residing there. "Here (WA) is really green, it also depends on which part of Italy you go to. Like here is very similar to the alps in Italy, so like the mountains but it's like completely different from the seasons," she explained.
"I was tired of my routine in Italy and I wanted to come and see like a different culture." This is why Maria chose to be apart of the student exchange program, she wanted to experience something different, a good type of change.
We've had a couple of our own students here at Arlington join the exchange student program such as Caleb Abenroth who went off to Iceland and Aubrie Davidson who left for Chile in December of last year and will be back this upcoming December.
"I went to Iceland because I'm both German and Icelandic so me taking the German class here kinda let me explore my German side, but I had never thought about my Icelandic side at all so I thought I'd go and get in touch with my roots a little bit." Abenroth had stayed there for about a year before coming back home to Arlington.
Junje Wu, also known as Booker here at Arlington, is a sixteen year old from Nanchang, China which is the capital of the Jiangxi Province. He is interested in basketball the most here at Arlington and plans to try out for the team since he played back home.
"I look up to my dad because he's a policeman and I think I can learn something good from him," he explained. He lives with the same host parents that Lia lives with and has enjoyed Washington so far.
These are just some of the exchange students this year, but take some time out of your day and introduce yourself if you haven't already.

About the Writer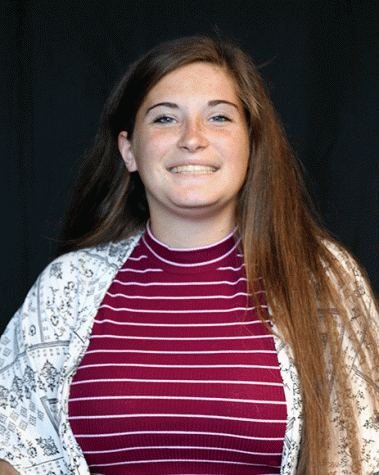 Delaney Barson, Staff Reporter and Photographer
Delaney Barson is a sophomore who plays soccer for the high school, but you'll probably see her around taking pictures or at sports events reporting or...