Life is Different When You're Not Living Through a Hurricane
Hang on for a minute...we're trying to find some more stories you might like.
It's a regular Thursday for  Naveed Arang (11) of the Pacific Northwest. He slowly rolls out of bed, grabs a bite to eat and heads to school. For the next six hours he spends his day going from class to class, taking notes, solving calculus problems and doing all things school. As the final bell rings at 2:30 pm he packs up and heads home. Occasionally, Arang stays after school for a robotics meeting, and a few nigths a week he goes to kickboxing.
Like so many others Arang has settled into his school year routine. As a teenager, when school comes around, so does a  stressful time of year. "Everything stresses me out" Arang chuckles "but mainly school does. It's hard to make time for everything and study for every test."
However, high school students like Arang who live on the opposite side of the country, have some more things to worry about besides school. As students in the Pacific northwest study for their math quiz, hurry to get their English homework done, or talk about the plans for the home football game, the students on the East Coast prepare for the wrath of a natural disaster.
In places like Florida, North and South Carolina and other states bordering the Atlantic, the fall is hurricane season. During this season they don't go out to the football games, they don't even get to go to school for apart of the time."They start preparing for the storm weeks in advance." said Natalie Field. "Sometimes they'll miss weeks of school." Their preparation is similar to Washington's during wild fire season, but on another level. Everyone has to be ready to evacuate whenever is needed.
Recently, Hurricane Florence took it's toll on the Carolinas. Students there experienced mass flooding and more damage. If you would like to help out with damage and rebuilding you can donate to the American Red Cross or many other organizations.

About the Writer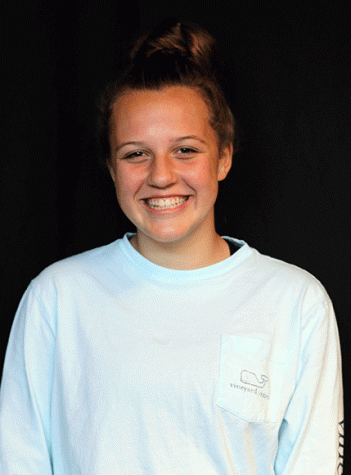 Maggie Delaney, Reporter/Photographer
Maggie Delaney is a sophomore at Arlington High School. During the fall she competes with her fellow eagles on the AHS cross country team, and in the spring...