Preparing for Senior Year
Junior year is over and senior year is fast approaching. Decisions will have to be made and grades will have to be upheld. What can you do in order to be ready for the year full of events and things that make life hectic?
"Don't stop," Simon Ellis ('18) advised simply.
This summer, start researching colleges that you are interested in, and even ones that you are not. You never know where you will find the place you feel at home. It helps to physically visit these places; each college has a different social atmosphere and goals – find one that fits your ideals. The more you can decide this summer, the less hectic senior year will be. Deadlines are always approaching.
Start applying for financial aid and scholarships. The more scholarships you apply to, the better your chances are for receiving money.
Don't be afraid of applying to schools early action – you don't have to attend the school but you get a quicker response.
Be realistic about the amount of AP classes you're taking – you will be exhausted and will not want to do anything.
Senioritis is a real thing. Don't underestimate the power and lure of doing nothing. But grades still matter; colleges are able to revoke your acceptance if your grades fall too much or you drop too many academic classes. So plan to keep a semi-busy schedule just to keep yourself motivated to keep doing your homework and projects.
"Don't sweat it. It gets better. You're reaching the goal. This time you're getting to the end, you're getting to freedom," Skye Kester ('18) said.
Take SATs or ACTs this summer or early in the school year – you don't need added stress later in the year. Study for these, buy a study book, or use Khan Academy (it's free).
Find a part-time job – senior year is expensive and you will want to have cash to spend.
Don't forget to have fun. Make memories. But be safe.
And remember, there is life after high school; don't go into your last year believing it will be the best time of your entire life.
"Work hard and don't start skating. Have fun but don't get too far ahead in life, you still have another year in school. Finish strong and stay out of trouble. Just remember the rules still apply," Mr. Boatman said.
About the Writer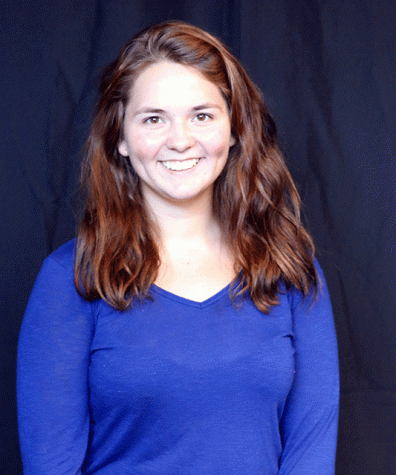 Alicia Fanning, Staff reporter and photographer
Alicia is a senior at Arlington High School. Her classes demand much of her time, but when she isn't drowning in paper, she is painting, hiking, or hanging...