Tolo Up and Coming
Hang on for a minute...we're trying to find some more stories you might like.
Saturday, March 24 at 8pm DECA is hosting another tolo. This year the theme is Luau for the "girls ask guys" dance. The dance will be held in the commons and tickets will cost $13 and $11 with ASB.
Some students are angry about this year's theme. Several twitter polls were conducted, and black light came out as winner every time. Unfortunately, the theme was not approved by administration due to the club atmosphere the black light theme would convey. Admin wants to have Arlington High School viewed and known for having upstanding, and family dances.
"I'm really upset about tolo not being black light," said Maddy Cone('19), "I was really looking forward to that theme."
Because lua was runner up, DECA took the theme to admin. Which it approved, and DECA members began planning the event.
Tolo gives the whole school a chance to be together in one dance event. Homecoming was so early in the year, it can sometimes lack that community feeling. Prom and the senior dinner dance is reserved for upperclassmen, so there is no true whole school dance opportunity.
"Tolo also gives another chance for those who were unable to make it to homecoming to get dressed up, in a much more casual setting, and have a great night," said DECA member Caroline Diemer('20).
The money raised from tolo tickets goes and supports AHS DECA chapter. Which benefits the student store and sponsors students to do the yearly traveling, including going to conferences and competitions. Last year, the money went to the student store's frozen yogurt machine. DECA has not yet decided what the profits will go to this year.
"March 24th will be a fun night filled with good music, good people, and bringing the beach to Arlington when it may not be the warmest!" said Diemer.

About the Writer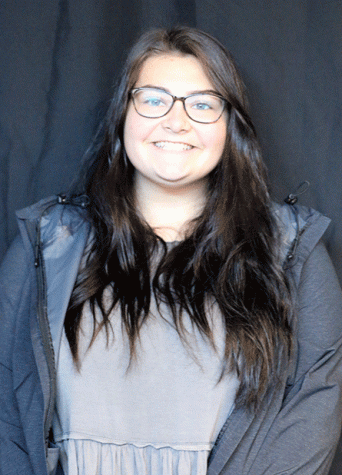 Sadie Collins, Reporter/ Photographer
Sadie Collins is a junior at Arlington High School. She participates in NHS, Interact and French Club. Sadie's interest in journalism peaked freshman year...