Why Not ASB?
The ASB election is hardly an election at all, as most candidates run unopposed. There are roughly 1600 students at Arlington High School, but only a handful of people run to be a part of ASB.
So we are forced to ask the question, why do people not run for ASB?
There is a negative stigma that flows throughout the student body: people are convinced that they do not have a chance to win because they are unpopular.  
"I had no reason to [run]. It's a popularity contest anyways," Zac Hartman ('18) said.
"Because I don't want to, and I probably wouldn't get that many votes anyways," Austin Langabeer ('19) said.
"Because I wouldn't win," Bryce Novy ('21).
Students believe that their peers only vote for the name they recognize the most. While in high school, loyalties lie to our friends. Therefore, the person with the most friends and acquaintances will more likely than not, win. This causes many other students to fear that even if they have a well written speech, good ideas and intentions, their voice won't be heard since their face has rarely been seen.
On the other hand, many students already have packed schedules. And ASB would demand more of their non-existent time.  
"I'm busy with a job and robotics," Isaac Davis ('19) said.
Why would anyone run for ASB?
People who run for ASB want to be a part of something bigger, they not only want to help lead their class, they want to improve it and the school as a whole.  
"They want to be a part of shaping the school behind the scenes in terms of the policy. They feel like they want to have some kind of voice in policies that affect students. Anywhere from events at school to the way decisions are made and even pop machines in the hallways. You want to help celebrate student culture at AHS. You become a cheerleader for every single group," Mr. Ballew said.
Mary Catherine Meno, current Vice President for the senior class, has been on ASB since 7th grade.
"I've always looked up to the ASB and wanted to be someone that others could look up to as well," she said.
Freshman Angela Gotera hopes to run in the future because "I had a lot of people telling me I couldn't do a lot of things. I prove people wrong."
Everyone has a chance to be successful in running for ASB. But the first step is having enough courage to pick up a packet.
About the Writer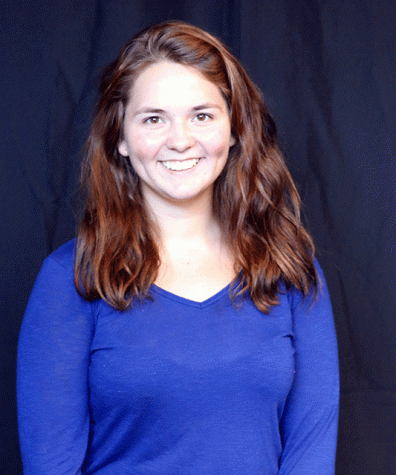 Alicia Fanning, Staff reporter and photographer
Alicia is a senior at Arlington High School. Her classes demand much of her time, but when she isn't drowning in paper, she is painting, hiking, or hanging...