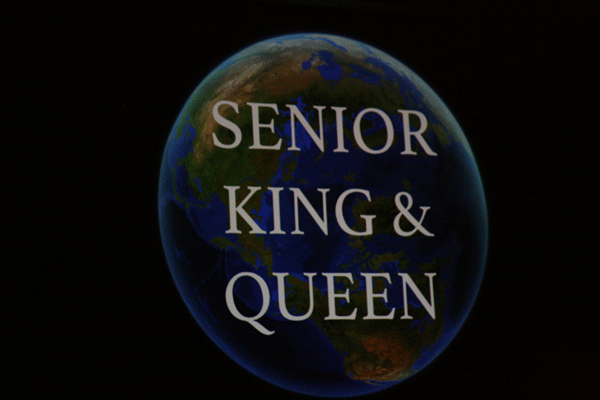 Kassidy Linville
It's that time of year again when everyone is talking about the first major dance at Arlington High School… homecoming. With this year's theme of "Around the World in One Night" hosted by DECA, the leadership class is in charge of pepination and running the royalty nominations.
Caitlin Bartlow ('18), was one of the leadership students in charge of counting ballots for the seniors. She alone counted about 300 ballots three times but overall, there were 1200 total. To Bartlow, the only stressful thing about being in charge of pepination was making sure they had all the ballots from the teachers since some staff members would forget to hand them out and bring them to the leadership class.
When asked what her favorite part of being in charge of homecoming nominations was getting to know who wins before everyone else. But she said that it was hard to keep quiet on who won, especially to her friend Brielle Schrader ('18) who was this year's homecoming queen.
Schrader said "I was very shocked but it's a privilege to be queen. I feel like I'm involved in school and a big variety of people know who I am."
Dean Shepherd ('18) was homecoming king. Lost for words, he said that winning was something he would have never expected to happen to him and how surreal it all felt. Shepherd feels the reasoning behind his nomination was how involved he is with the school.
The tips from Shepherd for getting ready for the dance are pretty simple. "Make a good plan: put clothes on right, brush your teeth and brush your hair."
Sierra Foster ('21) was homecoming princess for the freshmen class. She was speechless and confused for her winning royalty. Foster was most excited for dancing at homecoming and all the future dances to come throughout high school.
Foster, alongside freshman prince Kyle Bender ('21), their favorite part of pepination was the tricks they were able to do while walking and the facts that were said about them.
Bender said during the halftime show at the varsity football game, he felt confident and not nervous at all while he walked. He loved having everyone cheering for him.
The homecoming royalty felt like they for sure went "around the world" when they won.