Michael Jordan vs Lebron James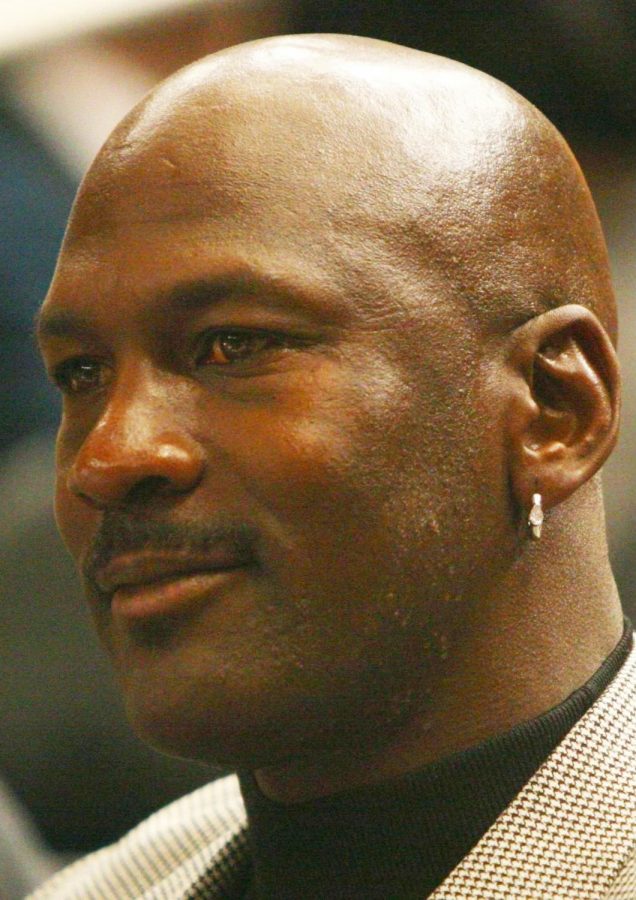 Ashton Mckinney, staff writer and photographer
February 15, 2019
The best player from the 80's and 90's versus the best player over the 21st century. One of the biggest questions in sports history is if Lebron James is better than Michael Jordan. Lebron himself has said he's the greatest, after bringing Cleveland their first Championship in decades for any sport after overcoming a 3-1 deficit to beat the Golden State Warriors. "That one right there made me the greatest player of all time," James said on "More Than An Athlete", which has documented his 16 year career. Despite this, I believe MJ makes a better case as the better of the two.
Michael Jordan is the best to ever play in the NBA. He has six rings, and those rings were mainly achieved by himself. Only small forward Scottie Pippen of MJ's teammates has won all six rings with Jordan from 1991 to 1998, and Pippen was the only all-star on the Chicago Bulls that MJ played with during this period. On the other hand, Lebron's first two rings came from the help of all-stars Chris Bosh and Dwyane Wade. That is not supposed to hark on James's rings, but MJ had far less help than Lebron.
MJ has the numbers to back his case as as well. In every Finals Jordan played in, he was MVP and led the NBA in scoring ten times compared to Lebron doing so once. In their careers, Jordan holds a higher free throw, three point and field goal percentage than Lebron, and has led the NBA in steals in three seasons. Jordan was an All- Defensive 1st team nine times, and won Defensive Player of the Year in 1987. Lebron however, has never won Defensive Player of the Year, and was All-Defensive 1st team 5 times. But Lebron does make a great argument against MJ. He is one of the most athletic players to ever play the game, standing at 6'8" and 250 pounds and is one of two players to have at least 2,000 points, 500 rebounds and 500 assists in a season at least five times. He's also one of four players to average 25 points, five rebounds, and five assists in their career.
There are many more stats to go under Lebron's resigmae, but they aren't enough to best Jordan. The way Jordan competed in the Playoffs was amazing, and he had an intensity that no one could match. It is rumored that he punched former teammate Steve Kerr in the face, after Kerr took offense to something with Jordan during practice. The story has been retold by different people, but they all came down to the same conclusion. Jordan would push you to the limits and expect you to perform when the time calls for it.
However, there is one student who would say James is better. Brennan Gabrielson, a Freshman at AHS, said that Lebron is the greatest because there's no other player that could carry the Cavaliers to the NBA Finals as he did last season. He also believes that the reason Lebron doesn't have as many rings as Jordan is because Jordan never played a team such as the Warriors. He predicts that in six years, James will break every record Jordan set and will become the all-time scoring leader.
Brennan's thoughts are very similar to that of Sophomore Nolan Stansberry. Nolan does admit that Jordan is a magnificent player, but James still has time left to play in the League. As with Brennan, he believes that James is better overall athletically, he's on his way to breaking the all-time scoring record, and has the chance to break many more records after a couple more years in the NBA.
On the other hand, Logan Bruss, a Sophomore here at AHS, says he's torn in between the two greats. On one side, MJ has had a greater impact on the NBA after making Nike a power house in the sports world, where as Lebron was a better overall basketball player. Logan says James is more athletic and has better vision, and he would want no other player to start a new NBA team. But then again Logan does point out that MJ was a killer and would do anything to get the win. He says that in the last thirty seconds of a tied Basketball game, he would want the ball in the hands of MJ over Lebron.
In the end, it all come down to Jordan's Championships. He basically earned the Bulls six rings by himself, and was one of the most clutch players the NBA had ever seen. In every final he played in, he was an MVP and his career numbers cemented himself as the greatest to ever play the game of basketball.