Blood Drive
Hang on for a minute...we're trying to find some more stories you might like.
Every year, Arlington High School offers a special event to its students. The blood drive is a day at AHS where students can give back to the community. It's coordinated by Bloodworks Northwest. This year, it was held on October 23rd in the BPAC. The blood drive is offered to anyone over the age of 16 and 17 with permission, and 18 year olds, who don't need parental permission. Donors also have to weigh more than 125 lbs. The coordinators take 1 pint of blood from each participant and from this, they are able to tell each student's blood type. According to leadership student Jackie Stupey (12), she reported that there were 71 students who came in to donate blood last Tuesday. "47 of those students were first time donors", said Stupey.
Overall, the Bloodworks staff collected 56 pints of blood. That's one pint of blood from 56 different students!
After donating blood, students were able to figure out their blood type and if their blood contained any infectious agents. One important thing that blood donors had to heed to was eating cookies and crackers and drinking fluids after having their blood drawn. It was also important for students to stay hydrated before and after this process, as their bodies were losing electrolytes that it needs to function.
One participant of the blood drive this year was Shianna Manlove (12). Although she was nervous, overall, she thought the blood drive was a really great experience. She participated in the blood drive last year as well, but she doesn't have as good of a time because they couldn't find her vein as quickly.
If Manlove could do it again, she would, and she would love do it outside of school as well. Manlove thinks the blood drive is important for the school to offer because "it teaches kids to not be so self absorbed."
Not only does it teach kids to be selfless, but it also allows them to actually be able to save three people's lives. The blood drive this year was full of students who love to help and donate back to the community. If you're a student here at AHS who is debating on doing a blood drive outside of school or during school next year, then take Manlove's advice: "don't overthink it."

About the Contributors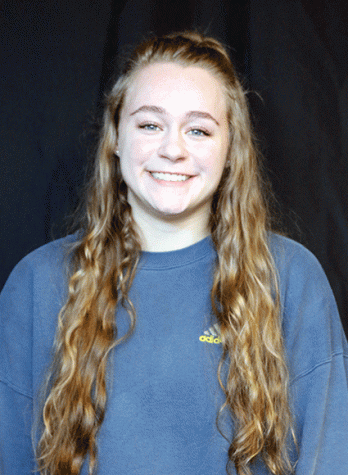 Mollie Janousek, staff reporter & photographer
Mollie Janousek is a junior at Arlington High School. She is a member of National Honor Society and French Club at AHS. Mollie is also a part of the varsity...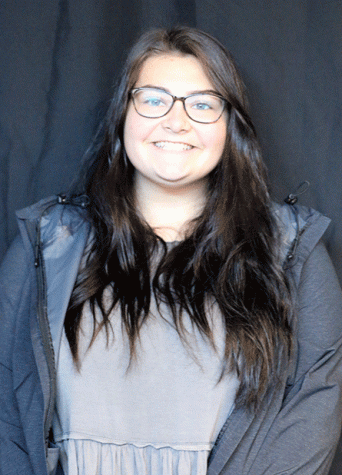 Sadie Collins, Reporter/ Photographer
Sadie Collins is a junior at Arlington High School. She participates in NHS, Interact and French Club. Sadie's interest in journalism peaked freshman year...